Our team members at Rafiki have the unique opportunity to stand up for the protection of children. Through this, they are able to love and celebrate each child. The care and acceptance our staff displays makes a lasting and profound difference in each child's life. We have a varied group of Ugandan team members that have specialties in different areas of child welfare and protection. We love the insight this brings to our team, as we are all able to grow and learn from one another. Our staff members are role models for our children – teaching them the love of Jesus Christ, language, culture, history, manners, customs, and behavior that are integral for them as they grow.  Each of the staff provides guidance, discipline, and structure for our children.
We are so thankful for our amazing staff – we truly would not be able to provide the love and care for the children that we do without them!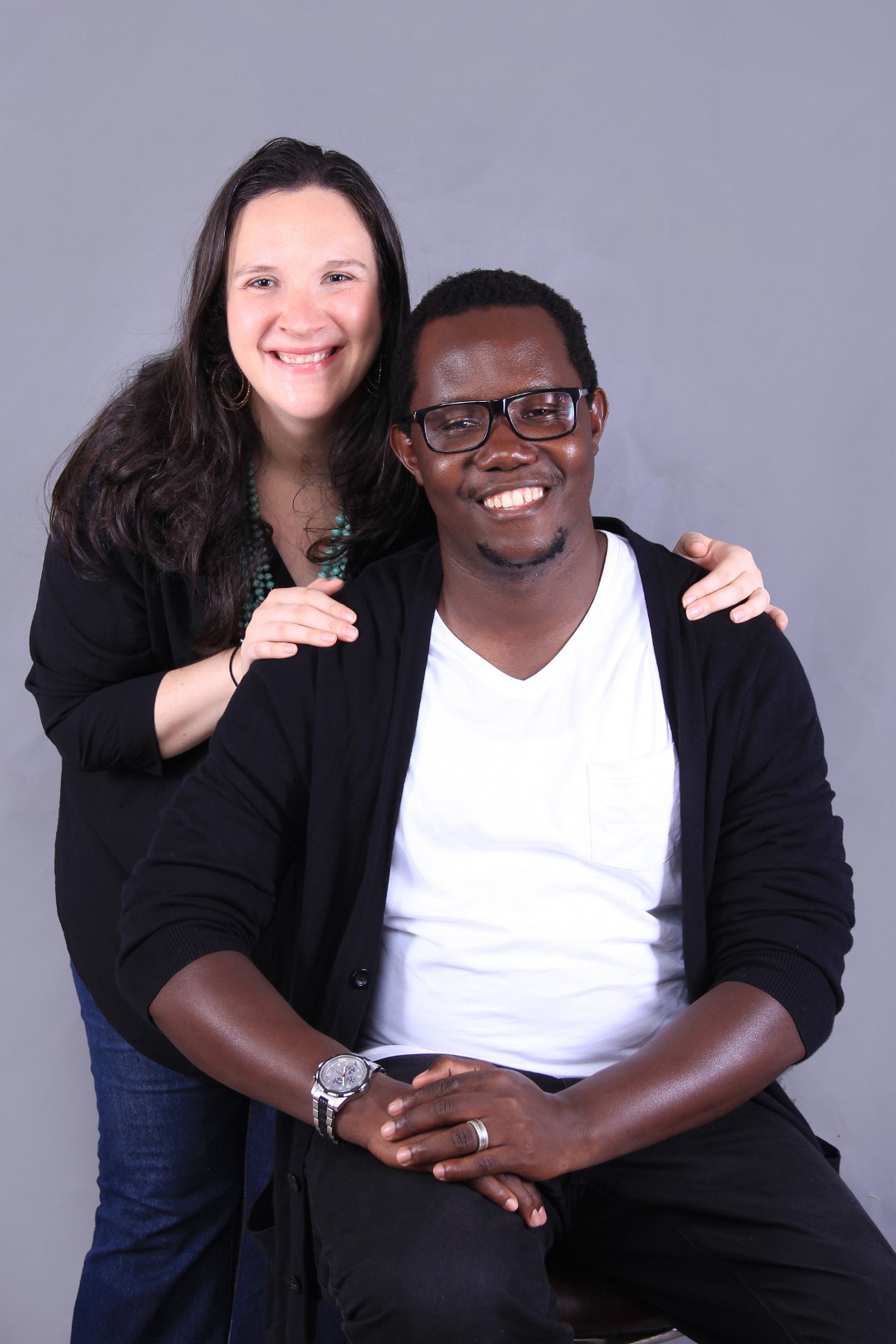 Sara Kiwanuka is our Director/Founder. Sara has lived most of her life in the Austin, Texas area. At the age of 14, she made the decision to devote her life to work as a missionary. She served on several mission teams during high school. While working toward her nursing degree, Sara spent summers doing mission work in Uganda. She graduated from University of Mary Hardin-Baylor (Belton, TX) in May of 2009. Following graduation Sara moved to Uganda and helped found Rafiki Africa Ministries. Sara homeschools their 5 children along with her weekly duties at Rafiki. Sara oversees the running of the home, fundraising, manages the finances and assists with meeting any and all needs that arise.
Joseph Kiwanuka is our Director/Founder. Joseph grew up in Western Uganda near Kyenjojo. He graduated with an advanced diploma in Project Planning and Management at Makerere University Business School in Kampala, Uganda. Joseph's heart has always been to work with children and youth in the local communities of Uganda. Most importantly, Joseph wants to see these children discipled and living out the word of God in their lives. Joseph wears many hats at Rafiki. He manages the Children's Home and staff on a daily basis and oversees the long-term direction of the ministry.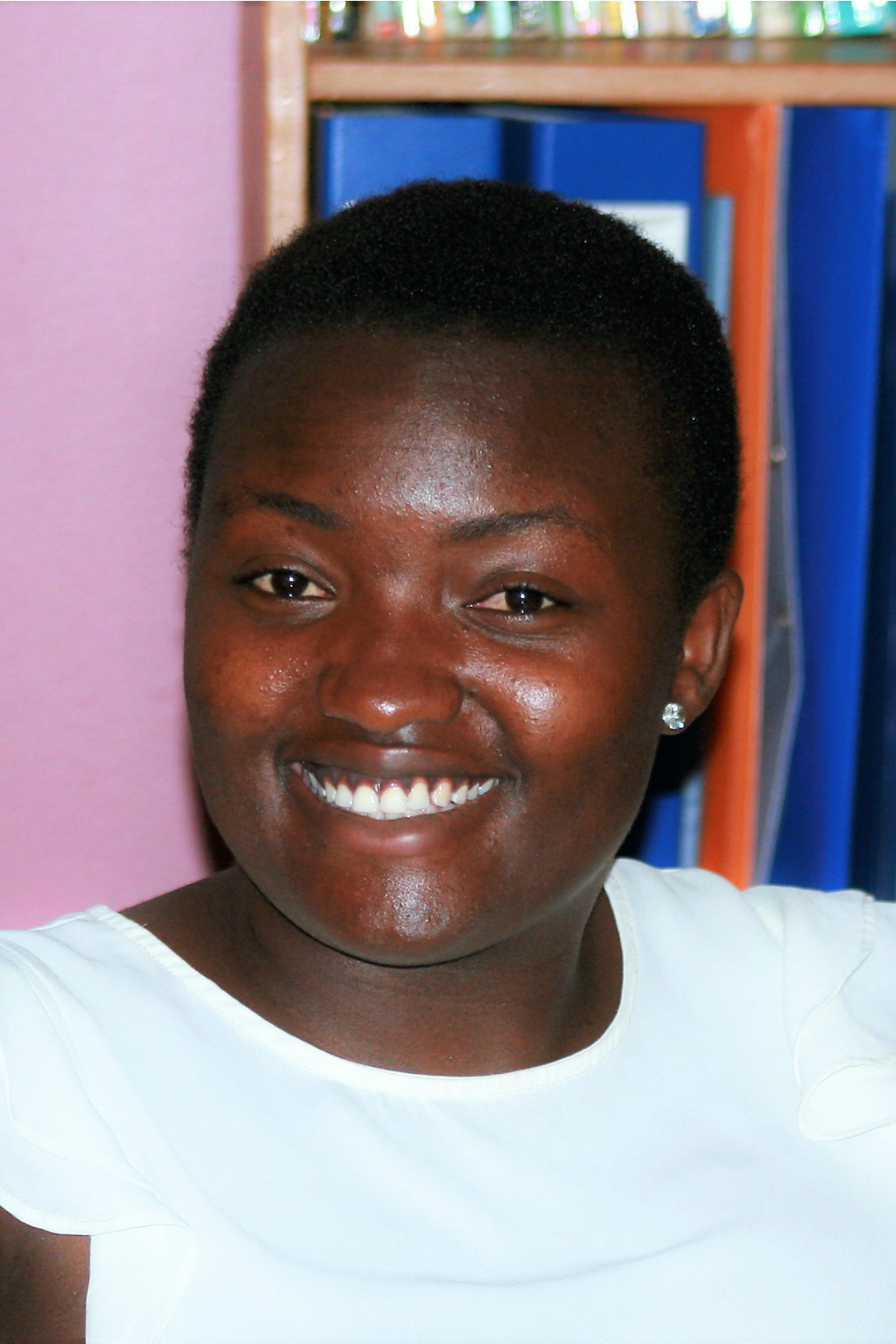 Christine Kaakyo is our Administrator at Rafiki. Christine was born in 1989. She gave her life to Christ in 2009. She finished her bachelor's degree in Tourism from Nkumba University. Christine joined the Rafiki team in 2014. She is responsible for making sure that the day-to-day business is taken care of and that we are able to meet the many needs that arise each week – including weekly shopping, communication and direction of staff, errands that need to be done, and paying of bills.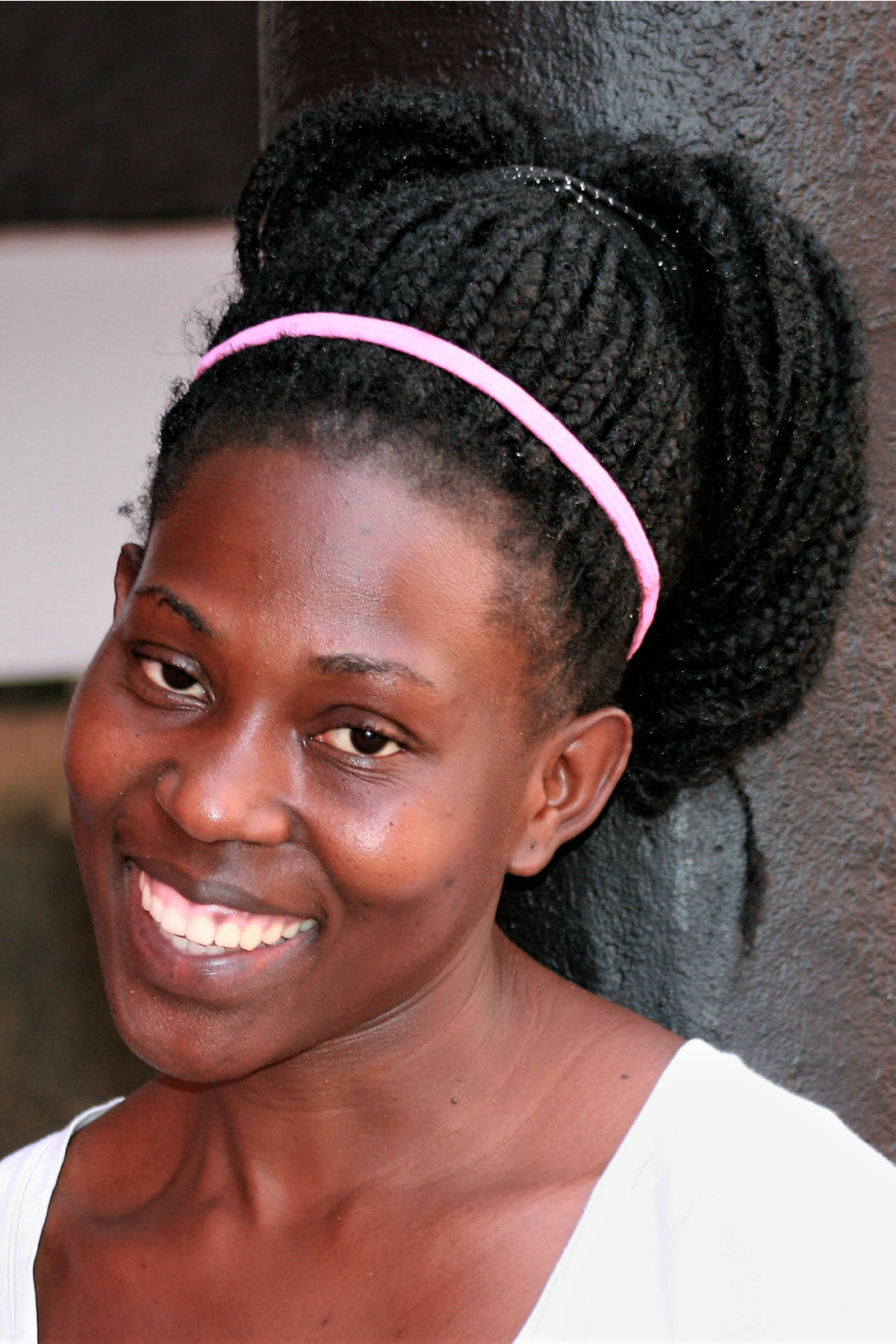 Sarah Namukasa is our Childcare Worker and Preschool Teacher. She makes sure that the needs of the children are met including bathing, homework, discipline, and activities. She also works as our preschool teacher and teaches the youngest children in the home Monday through Friday in the mornings.  She is always smiling and has such a joy about her. She truly has a passion for children.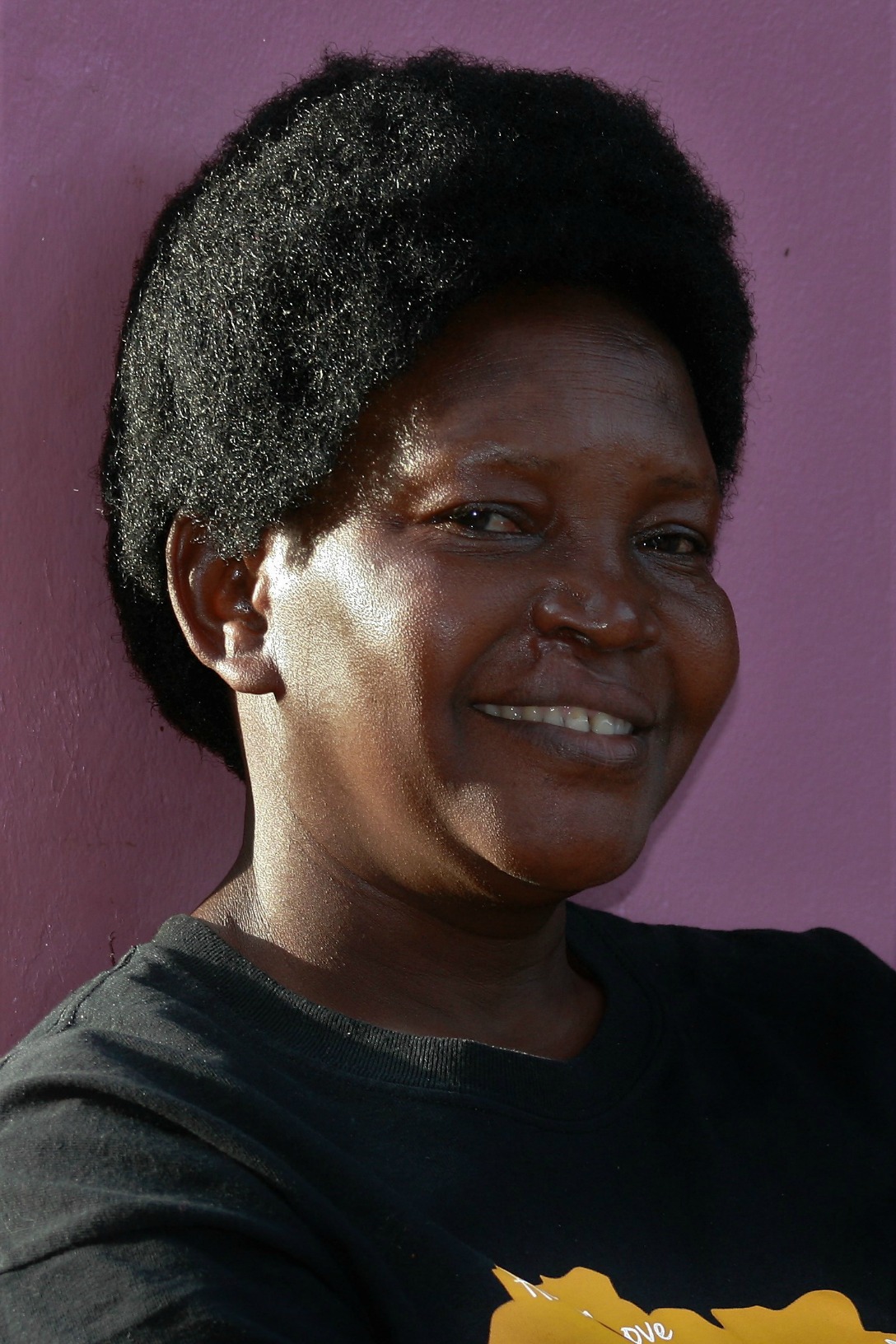 Monica Irima is our House Cook and House Mother. Monica was born in 1963 and is a mother of six kids. Monica has been a huge blessing to Rafiki. She works hard throughout the week to make traditional Ugandan food for everyone in the home. She is the mother to everyone in the home and is the one that everyone (kids and adults alike) goes to when they need a good hug.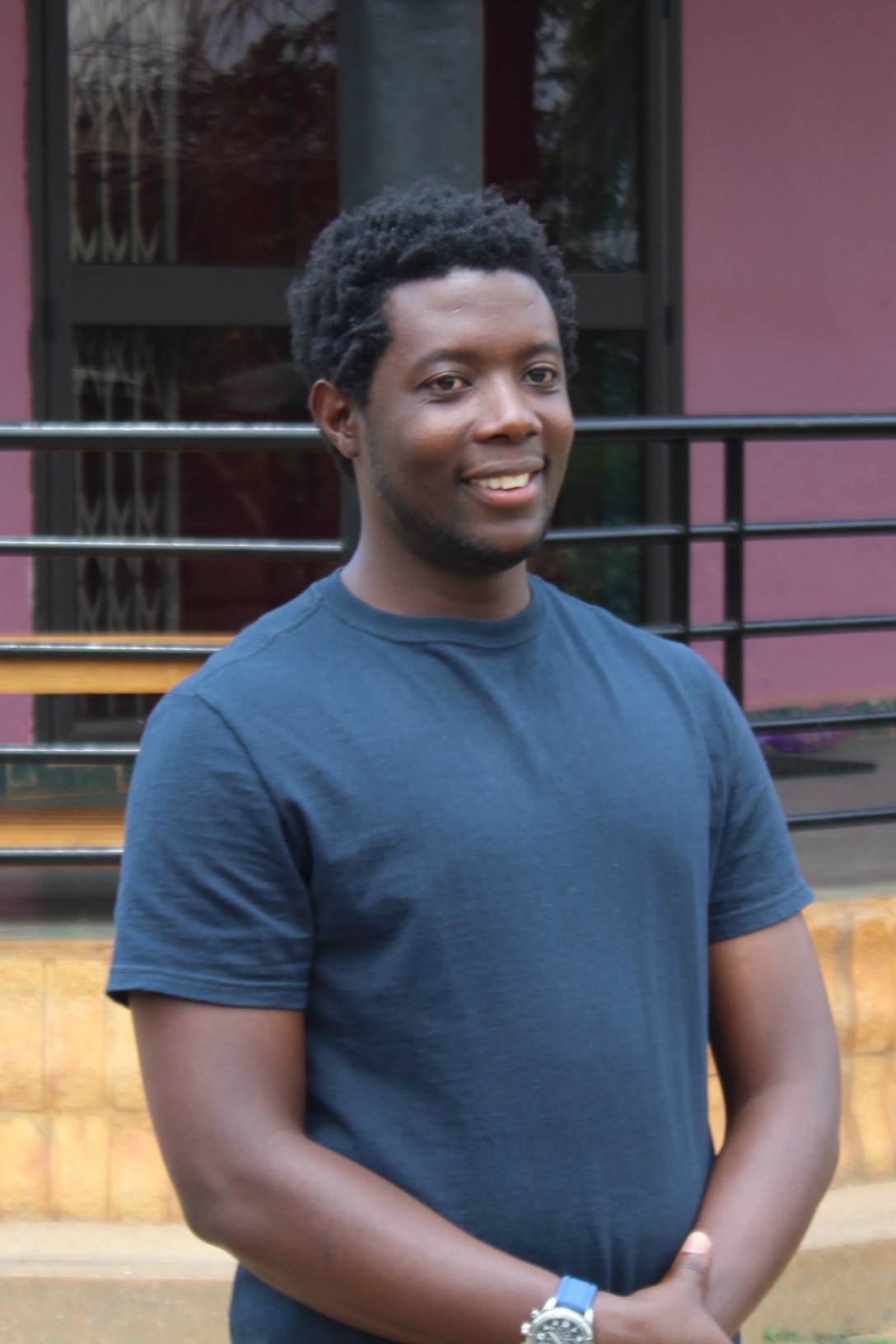 Godfrey Gabunga is our Child Welfare Coordinator. He gave his life to Christ in 2008. He finished his high school degree and began working with Rafiki. Prior to coming to Rafiki, Godfrey taught Sunday School in Humura Church of Uganda. Godfrey is responsible for the upkeep of the home and grounds. He assists with driving – our weekly outreach days, weekly shopping, going to church on Sundays, clinic runs and airport pick-ups wouldn't be able to happen without him driving.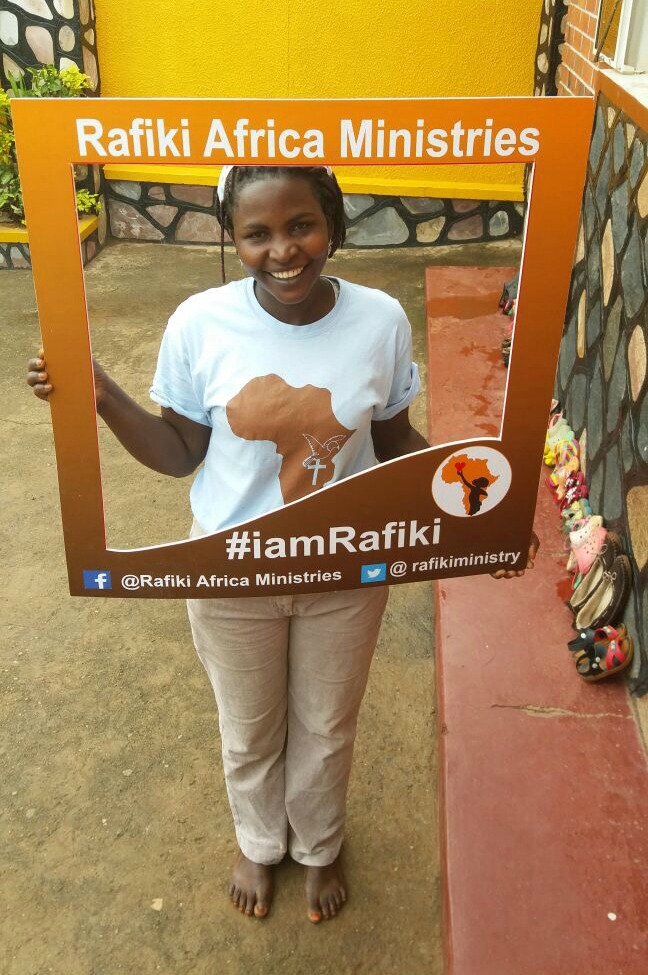 Privah Kansime is our Custodian. Privah was born in 1987. She completed high school and did some training in hair dressing. Before joining Rafiki she worked as a cook in a hotel and a house helper. She gave her life to Christ in 2012.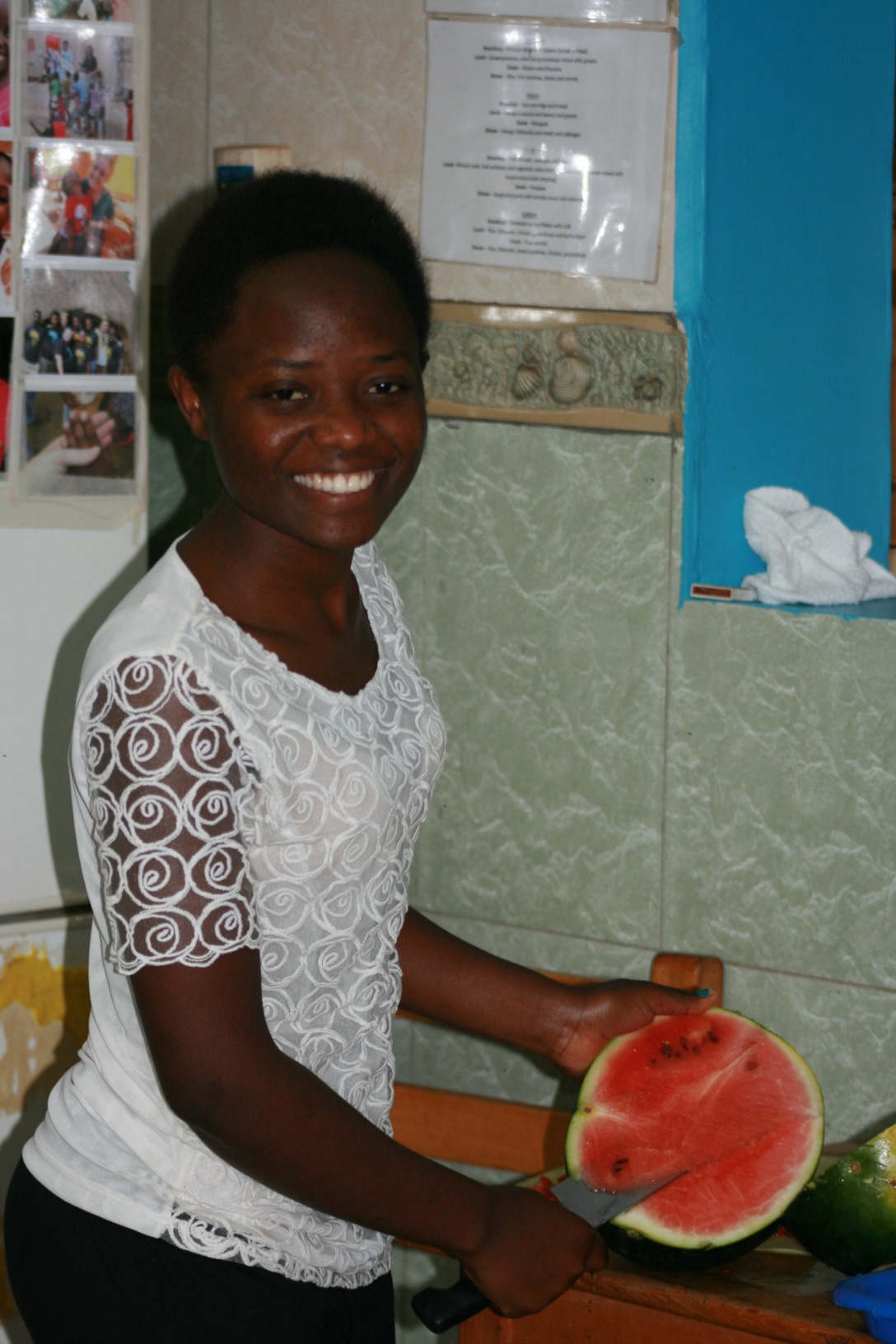 Doreen Tibaingana is our Childcare Worker and Outreach Coordinator. Doreen was born in 1994. She gave her life to Christ in 2012 after hearing a touching testimony from a preacher. The testimony was about suffering in her childhood; which inspired her to accept Jesus Christ as her personal Savior. She graduated 2016 with a diploma in child development and children's ministry from Uganda Christian University in Mukono. Doreen takes care of the children's daily needs. She also works as an outreach coordinator and plans the community outreaches.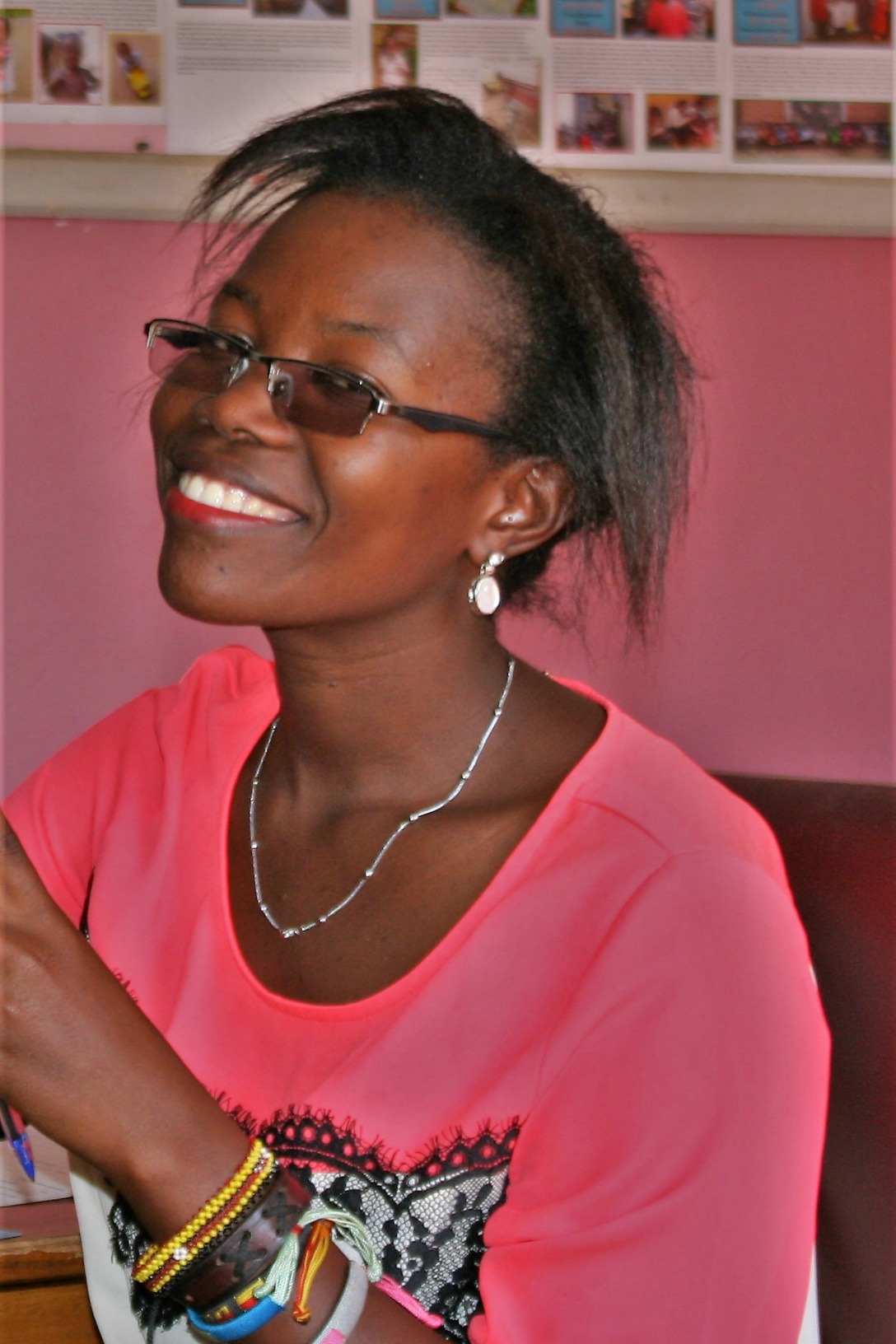 Elizabeth (Betty) Nalwanga is our Childcare Worker and Social Work Intern. Betty was born in 1994. She gave her life to Christ when she was in primary six during a crusade at her school. At the end of the crusade, she asked the pastor to pray with her and she gave her life to Jesus Christ. Betty is pursuing her bachelor's degree in social work and social administration from Kampala International University. She works part-time at the Children's Home. She assists our social worker and helps provide childcare.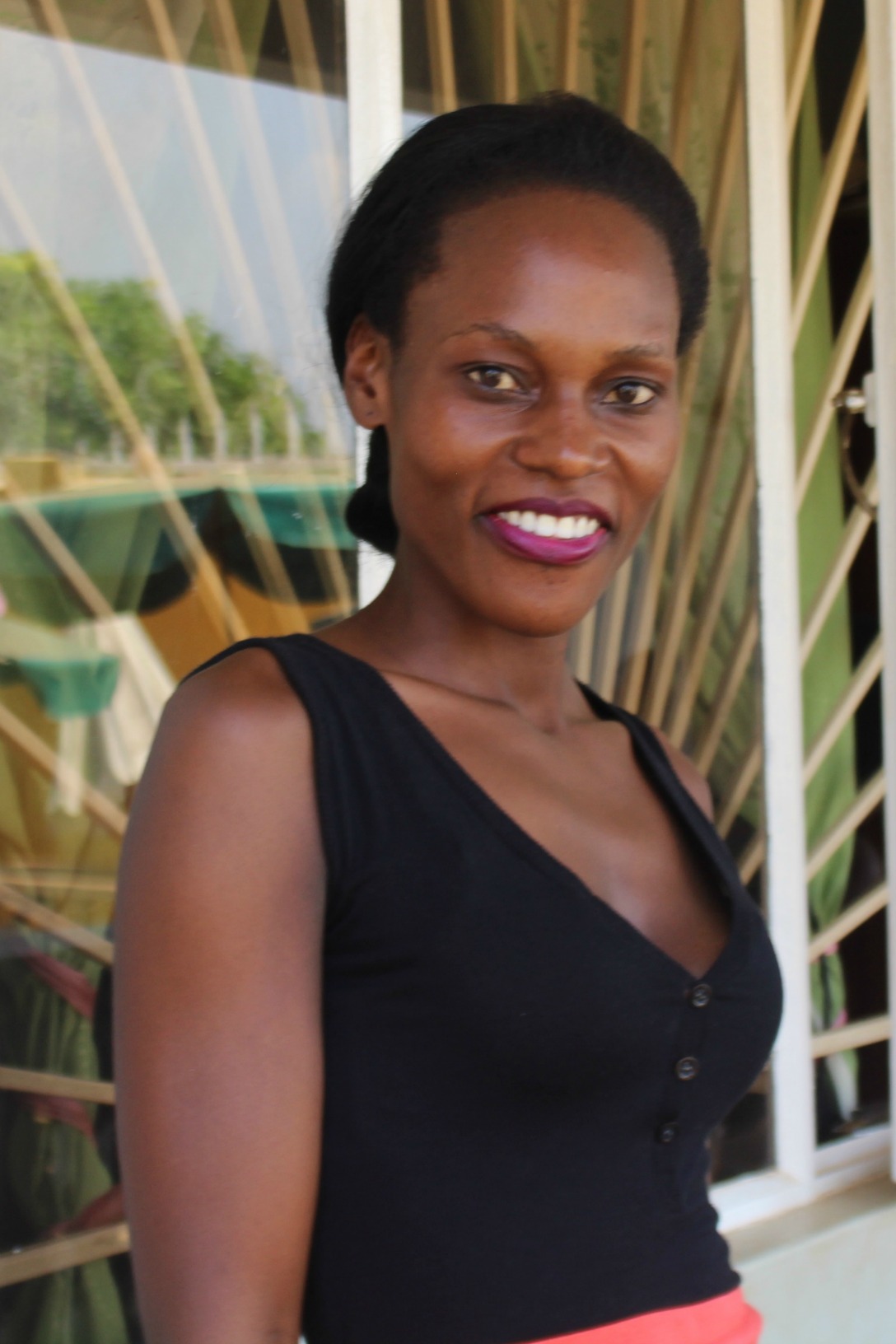 Mercy Slyvia Aguttu is our Social Worker. She was born in 1992. She studied social work and community development at Kyambogo University. Before joining the Rafiki team she volunteered at Naguru Teenage Centre. She gave her life to Christ in 2011.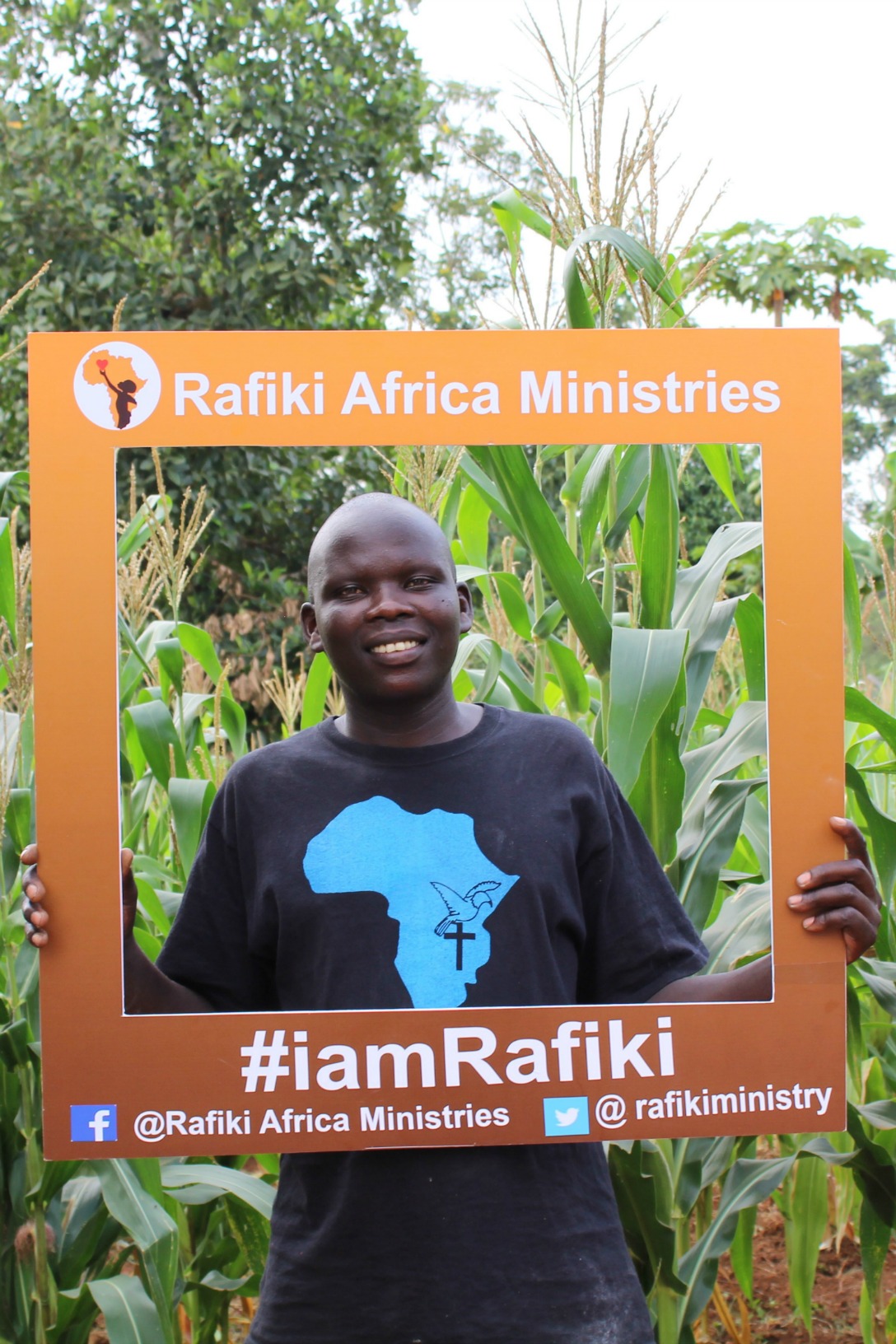 Alex is our Land Caretaker. He lives on the 6 acres of Rafiki Land in Kakiri village. He manages the land and plants maize during the growing season.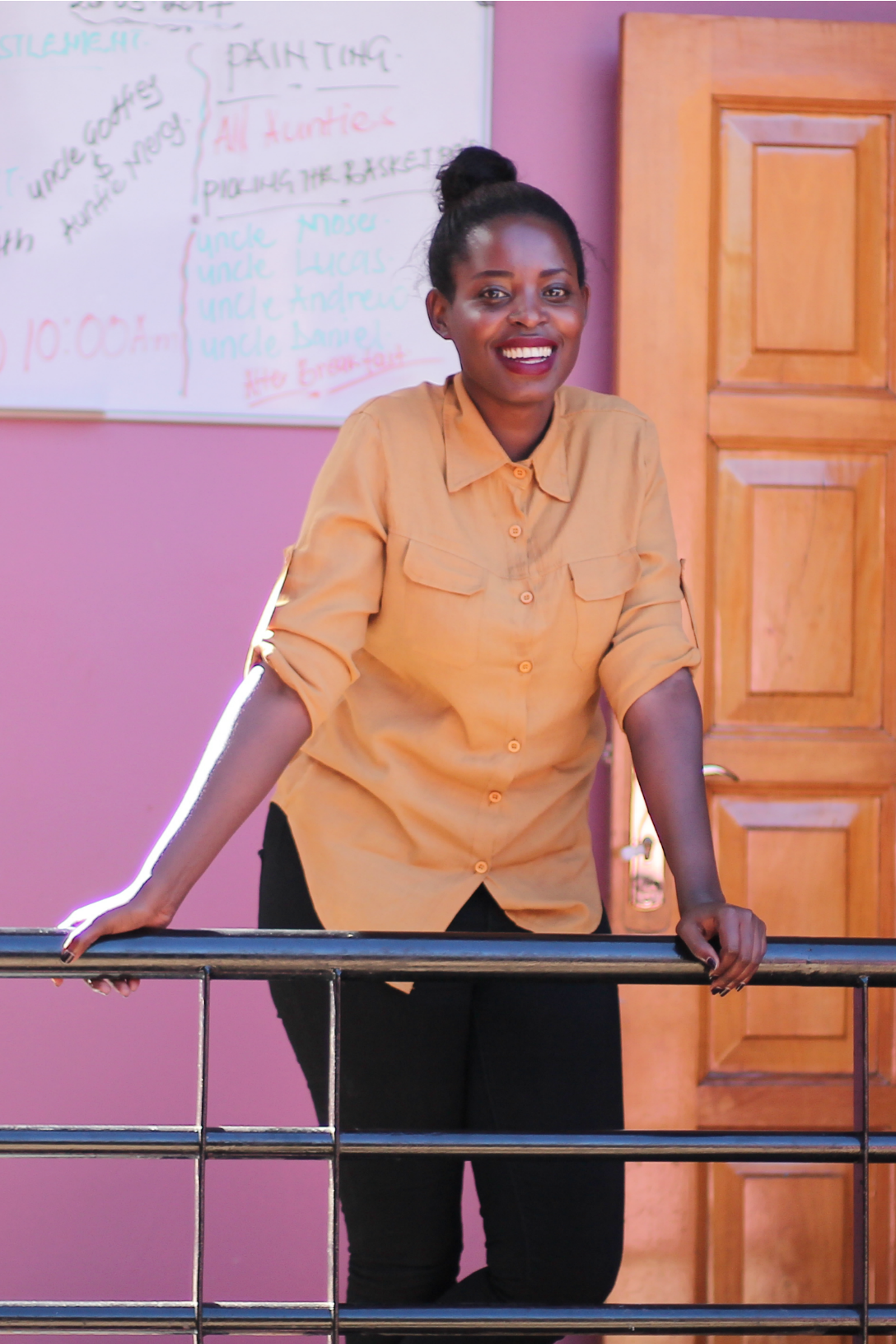 Florence is a social worker at Rafiki Africa Ministries. She studied Social work and social administration at Makerere University. Florence is passionate about her job and loves kids. In her free time she loves to socialize with friends and going on new adventures. Rafiki has enabled her to put social work into practice and also working with children has helped her to appreciate life.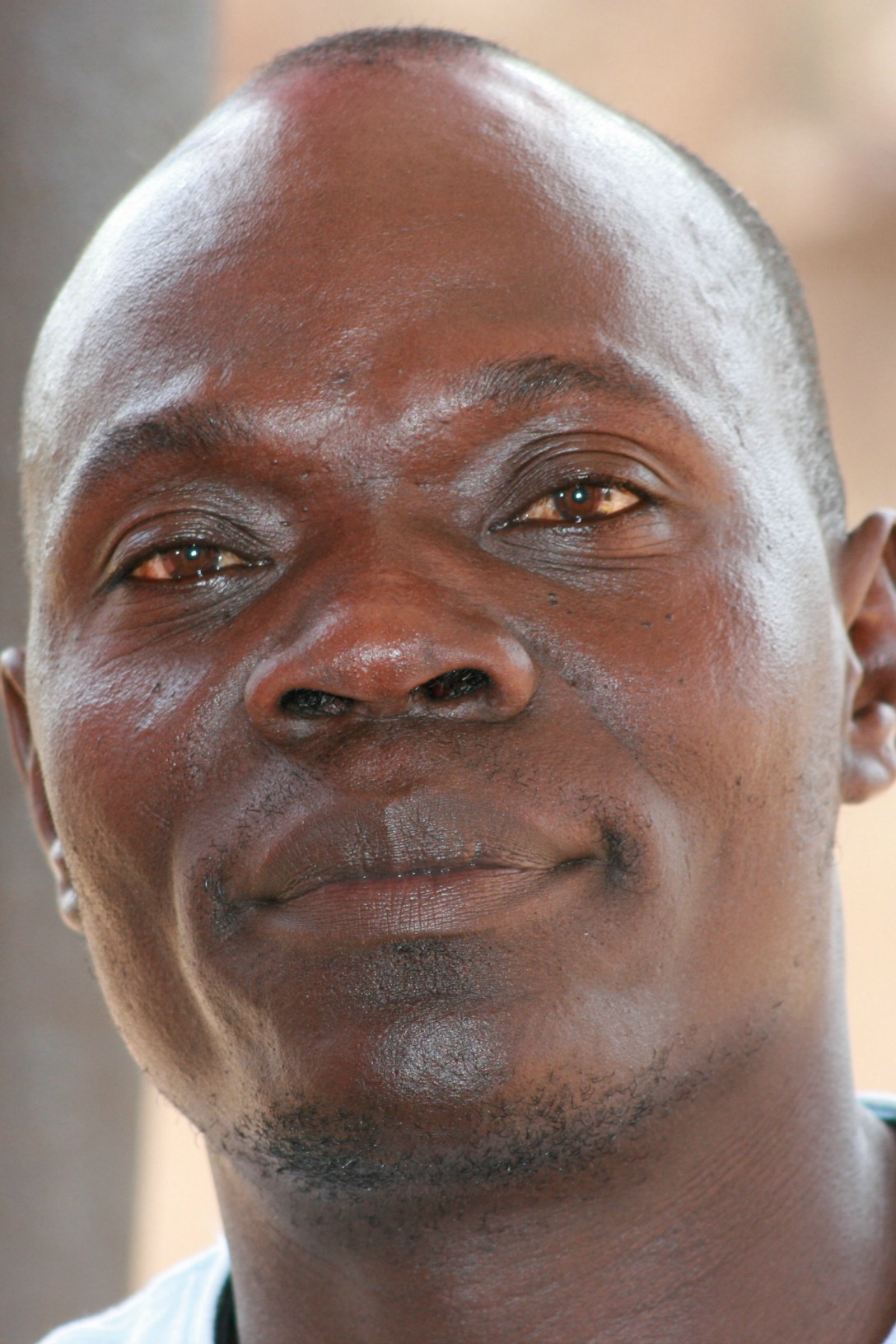 Charles is our New Security guard at Rafiki Chidren's Home. He is a father of four beautiful Children from Maracha District, Nothern, Uganda and He is an extremely hard worker and we are happy to have him on the team.
Uganda has a very low employment rate – with only about 15% of the country having stable and dependable incomes. Each member of our staff financially supports many people through the salary they receive by working at Rafiki. The money that we pay our staff is then used to support multiple families – paying for education and school fees, access to medical care and medicine as well as the basics of food, water and housing. One way we are investing in the community is through our staff – providing opportunities for training and further education as well as providing reliable incomes for their families.
These staff members play a vital role in our ministry. The physical help that the staff bring to the home as well as the emotional support for the children is crucial.